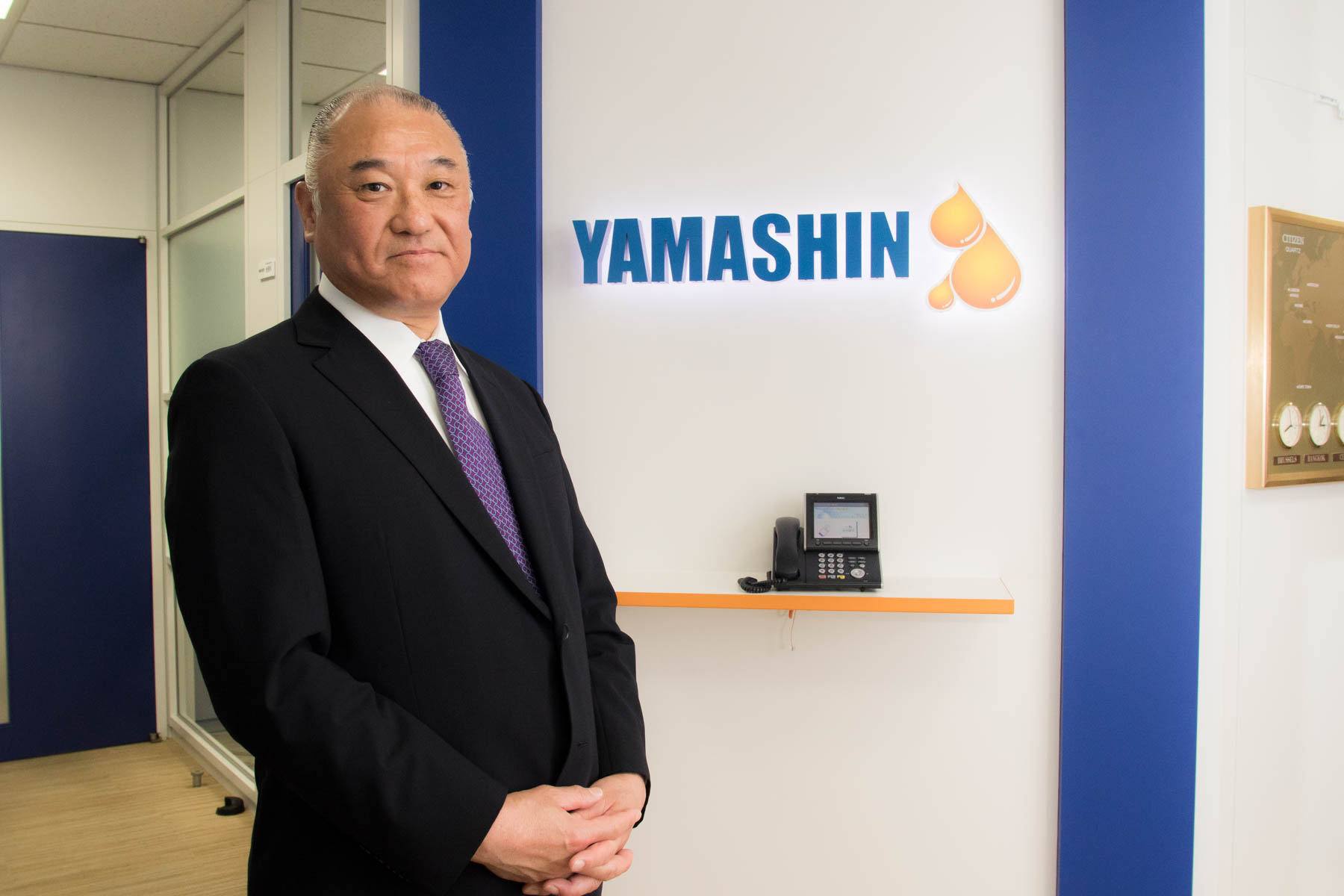 Thank you for visiting our website.
YAMASHIN-FILTER CORP.'s corporate motto is Rokajini Tsukafuru, which expresses our commitment to contributing to society through filtration.
That commitment starts with our customers, affiliates, business partners, employees and their families, as well as the people who live in the communities, cities and countries that support us.
In other words, our management principle is to support people worldwide through our filter business.
Since the founding of the company, we have built up a strong track record as a specialist supplier of filters. We aim to continue playing a useful role in society by developing and producing the highest quality filters and supplying them to users everywhere.
To ensure we meet customers' expectations, we will take the company forward and constantly challenge ourselves to do better.
I hope we can count on your support as we work to achieve our goals.
Atsuhiko Yamazaki
Representative Director / President
YAMASHIN-FILTER CORP.