Our vision for the future
Through the filtration business, YAMASHIIN addresses the various challenges that society faces.
Our vision for the future
Tackling societal issues by embodying our corporate philosophy "Contribute to society through our filtration business."
This is how we operate our company. We are driven to use our position in the filter industry to contribute to society. By bringing the ethos of the Japanese "monozukuri" approach to manufacturing high quality products to the fore while tackling climate change, waste disposal and treatment, loss of biodiversity, the spread of COVID-19, and other pressing societal issues, we will ensure to provide solutions that will bring benefits, satisfaction and happiness to our customers and partners, our employees and their families, and members of the community.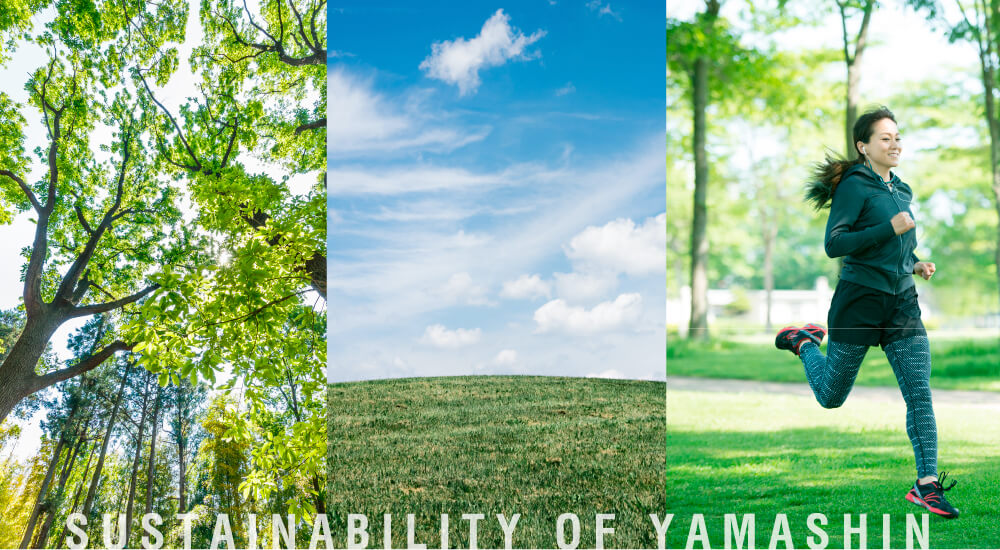 Environmentally friendly business practices and products
Improved air quality through air filtration
Better health outcomes through product innovation
Our vision for the future
A three-pronged approach to tackling social issues
YAMASHIN's approach is three-fold: business practices and product lines with low environmental impact, innovative technology that cleans the air, and products that protect people's health. These three facets provide the context for YAMASHIN's expansion of its filter business.
Our vision for the future
Achieving recycling-oriented society
One of YAMASHIN's new initiatives is the development of a filter product that contains no synthetic materials derived from fossil fuels. Through this, we hope to improve the service life of our filters and make used filters recyclable. The initiative has the potential to be a model for other recycling projects. Our company is working hard to realize a recycling-oriented society.
Our vision for the future
Our transformation to a truly comprehensive filter manufacturer
While adhering to our corporate philosophy, YAMASHIN is taking another leap forward to fulfill its vision of a truly comprehensive filter manufacturer. From construction machinery to healthcare, air filtration, and any other field where a filter may be used, YAMASHIN aspires to leverage its filtration and technological know-how to bring improved quality of life and well-being to society.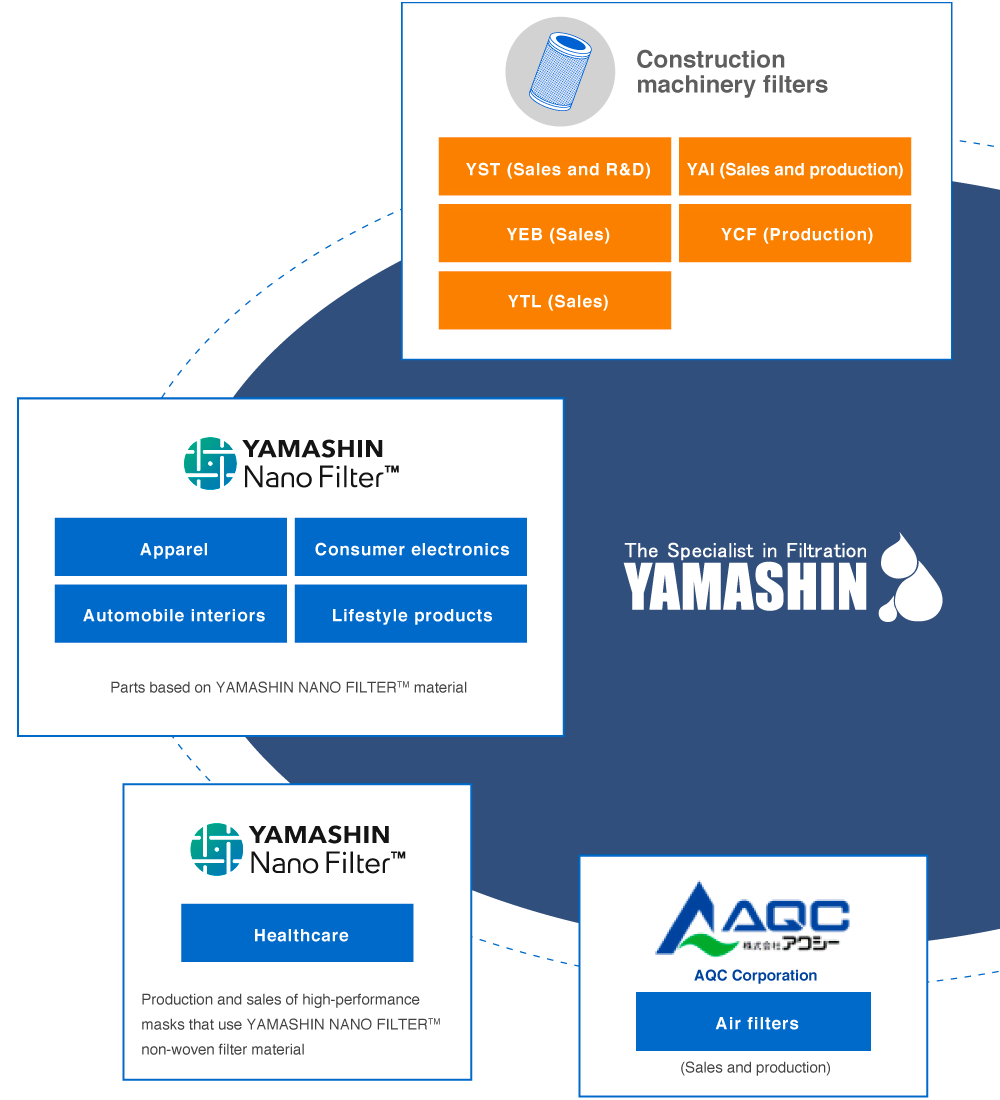 A truly comprehensive filter manufacturer that brings peace of mind to people through our filtration expertise and technology