Typically, the generation of dioxins in combustion facilities is closely related to the quality of combustion. Dioxin generation can be suppressed by maintaining complete combustion of the gas being burned.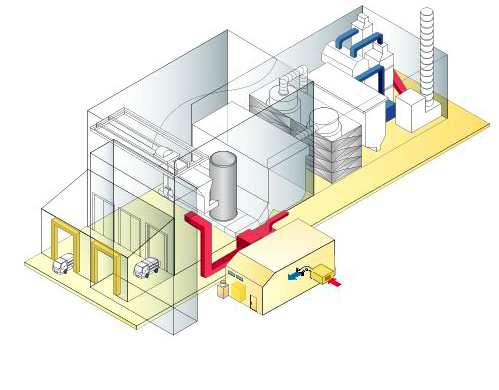 Air Curtain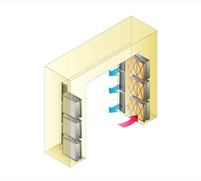 This device uses the flow of air to prevent insects, dust, and other foreign material from entering a space in cases where sanitary conditions must be maintained but the opening cannot be fully closed due to the entry and exit of people and the transportation of goods.
Types of available air filters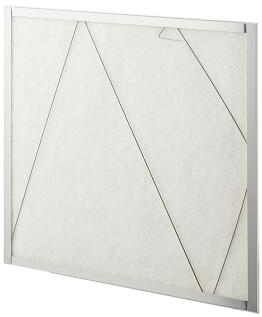 This filter removes particles with a diameter of more than 5 μm.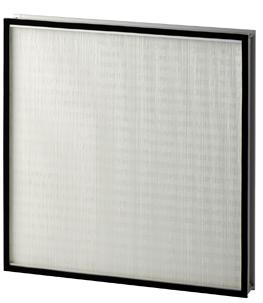 The collection efficiency is 99.97% or more for 0.3-μm particles.
Packaged Air Conditioner (Floor)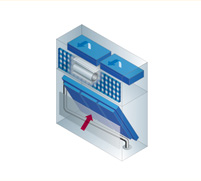 This heat pump consists of one exterior unit, multiple indoor units, and refrigerant piping. The indoor unit is a floor-standing type, requiring no ductwork and allowing for individual control. These systems are used in factories and similar locations.
Types of available air filters
External-Air Treatment Unit (Air Supply)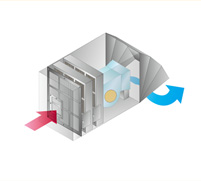 A device used to supply purified air to the factory.
Types of available air filters
Clicking on a product image above will direct you to the corresponding product page on the AQC website (Japanese).