Filter media - our core technology and determining factor in filter performance. YAMASHIN constantly strives on improving our proprietary in-house media to meet our customer's needs.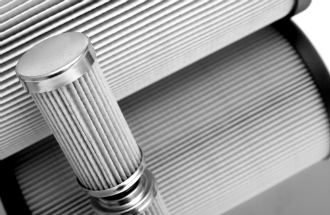 The key component in filter manufacturing is filter media, which captures all types of contamination. YAMASHIN-FILTER CORP. is committed to in-house filter media manufacturing and development. While many filter manufacturers source their filter media from external suppliers, we believe our filter media technology allows YAMASHIN to create market-leading, worldclass filters. This commitment to our products allows us to
supply optimized filters for a wide range of applications.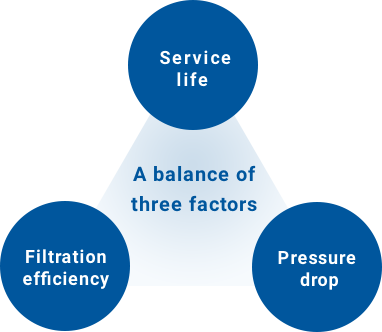 A good filter needs to have a balance of 3 key characteristics - filtration efficiency, long service life, and low pressure drop.
Developing filters to meet specific needs involves carefully adjusting the balance between these three characteristics.
Filter media is not just about the recipe. YAMASHIN adds value to our filters by conducting research on the structure and characteristics of media materials. We focus on the development of multi-layer glass-fiber media with various fiber sizes and thickness in order to actively develop filter media that will meet the increasingly stringent requirements of the marketplace.