Monozukuri (the Japanese approach to manufacturing high quality products) is in our DNA – 1
Refining our technological expertise
Our advanced design capabilities and foundation of proprietary technology allows us to meet customer's various needs. We continue to work towards embodying the principles of monozukuri ― the pursuit of manufacturing excellence,
facing any challenges that come our way.
Refining our technological expertise
Advanced design capabilities
High filtration efficiency is the most crucial feature of a high-quality filter. However, increases in filtration efficiency tend to be at the expense of flow resistance and product lifespan. YAMASHIN's advanced design technology allows the company to balance these three elements to best accommodate the diverse needs of its customers.
Refining our technological expertise
In-house development of key filter components
YAMASHIN independently develops its own fillter media, which is the most critical part of our filters. We simply cannot allow ourselves to follow the rest of the pack when it comes to building such an advanced technological foundation and expertise. By consulting with our customers from the design stage, we ensure our products are ready to meet the needs of the latest models of construction machinery. This approach is a major factor in our ability to capture market share.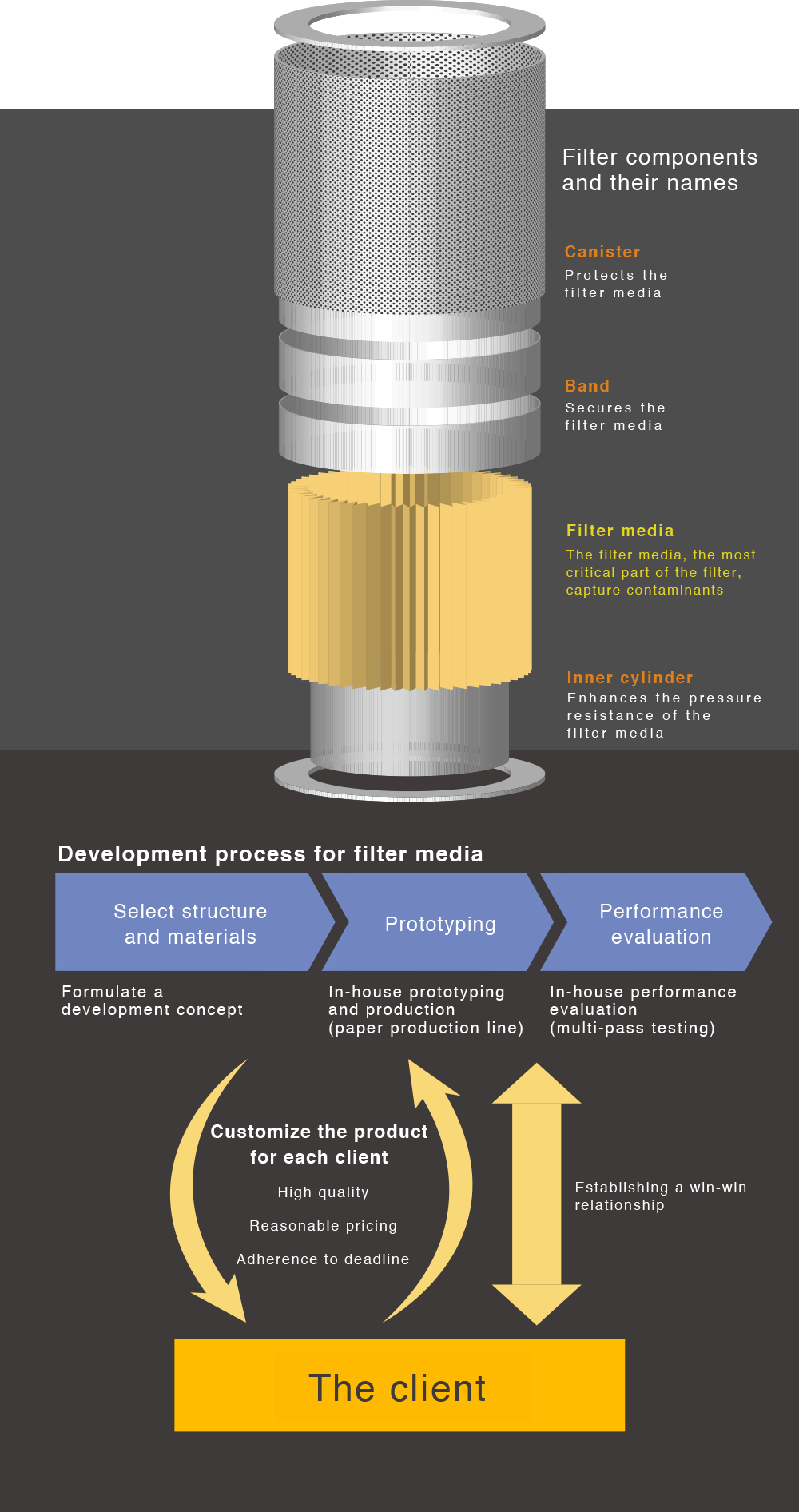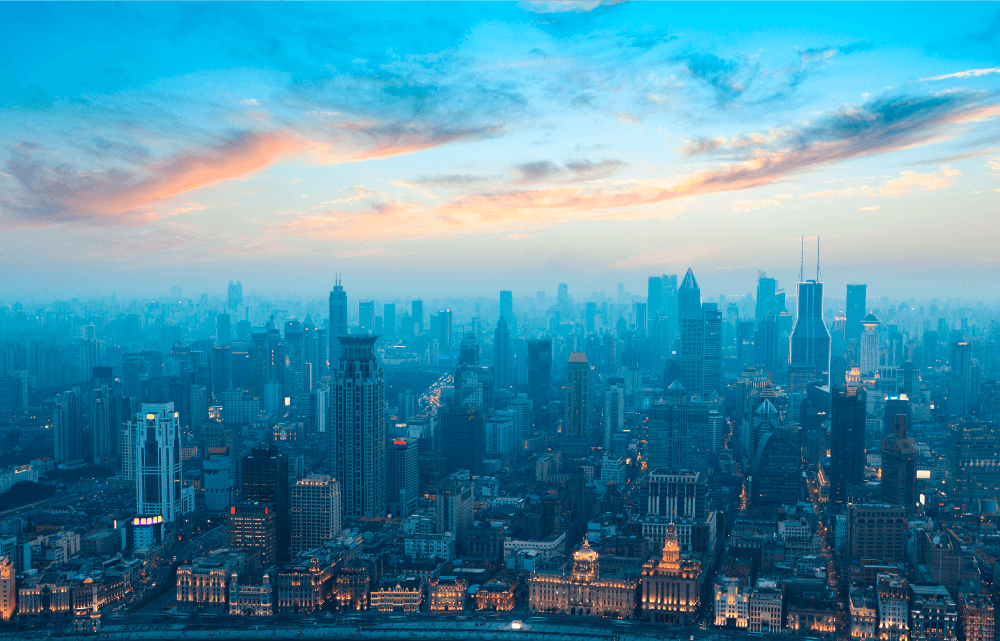 Refining our technological expertise
Establishing a stable supply chain
Centered on production sites in Japan's Saga prefecture and Cebu island in the Philippines, YAMASHIN has built a global production and supply network focused on four regions: Japan, Asia, North America, and Europe. This allows us to propose the optimal production location and logistics for each customer order, and to reduce costs by procuring raw materials locally. With this arrangement facilitating fast delivery, cost reduction, and the flexibility to deal with unforeseen events, we can meet all our customers' needs.
Refining our technological expertise
Cutting-edge technology
YAMASHIN is now making use of cutting-edge technology like IoT and big data. A prime example is the development of products that monitor filter status or oil cleanliness in real time. By optimizing the maintenance process and extending service life, we are reducing the costs faced by construction machinery manufacturers, eliminating counterfeit filters, and minimizing environmental impact.