We received the COMPANY OF THE YEAR as this year's No. 1 company among Top 10 Air Handling Solutions Providers in APAC by Construction Tech Review which has many readers in the building and air conditioning industry globally.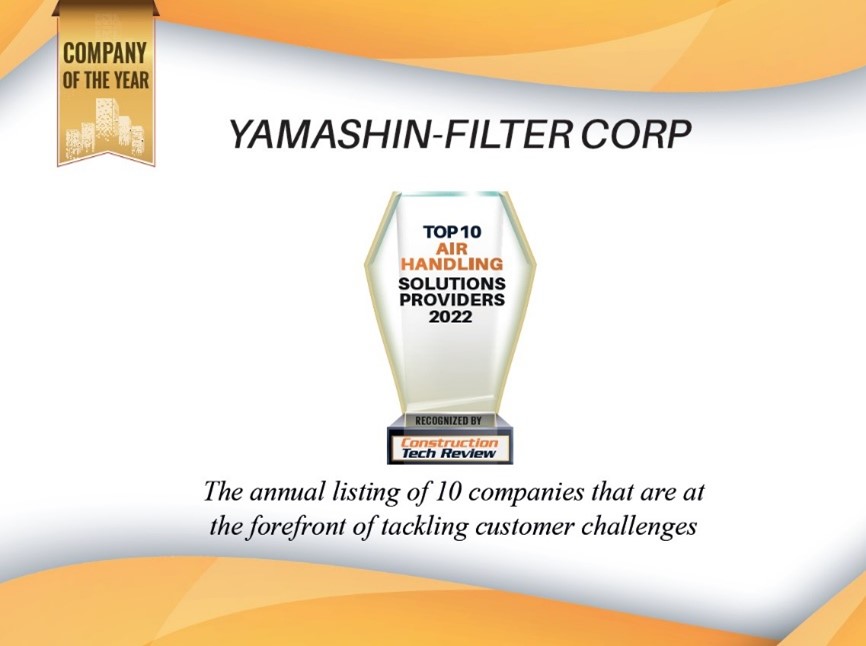 This award is for our stance of tackling customer issues including strengthening ESG and SDGs at the forefront in the air filter business, thanks to our technological capabilities for in-house filter medium development and the know-how that has accumulated as a manufacturer specializing in filters. In addition, the competitive advantage was recognized for the newly developed nanofiber filter media YAMASHIN NANO FILTER® and the air filter NanoWHELP™ that realizes high collection efficiency rate and lower pressure drop.
Our article was published in the March 28, 2022 issue of Construction Tech Review, and it can be viewed by clicking the link below.
https://www.constructiontechreview.com/magazines/March2022/Air_Handling_System_Apac/?digitalmagazine#page=18
As a comprehensive filter manufacturer that delivers Environment, Air quality, and Health to the society, we will actively promote global expansion in the air filter business by utilizing our development capabilities.